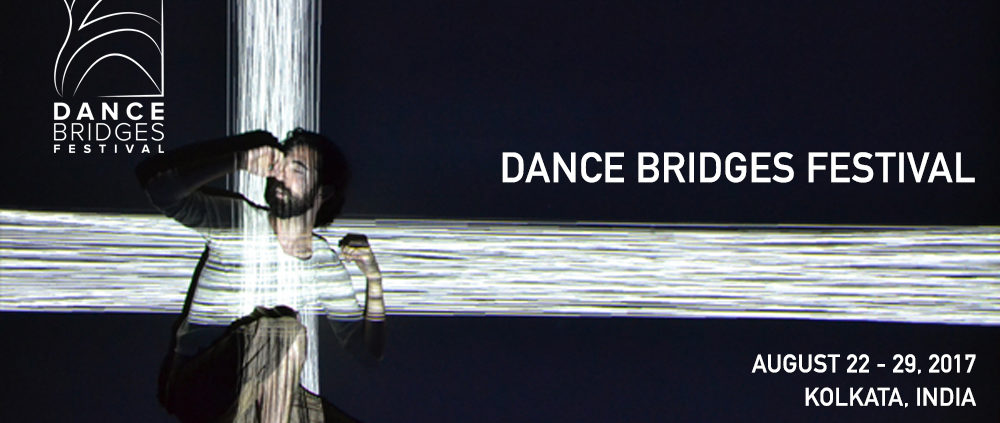 Indiegogo Crowdfunding Campaign: Support our 2017 edition!
"A truly contemporary festival of dance… one of its stature in India! An extremely valuable effort – for opening exchanges of ideas, aesthetic experience, and creative journeys!"
– Dr. Urmimala Sarkar (Jawaharlal Nehru University)
" I have heard of Dance Bridges Festival and its impact on the dance community from my friends in Kolkata. I got to meet Vanessa, the director, last year and I was so impressed by her determination. The passion she shares and her enthusiasm to keep the festival going despite all the hurdles she faces is what sets her apart. It is a great initiative and it needs all the support"
-Meera Krishnan (Prakriti Foundation)
We have recently launched a  crowdfunding campaign  to raise additional funds to help cover technical costs, artist accommodation charges and production expenses. Watch our campaign video here .It would be wonderful to have your support in this endeavour.
We believe in the power of community and the collective creativity of artists working together. We believe that Dance Bridges Festival 2017 will impact many different lives in powerful ways by:
Bringing a new platform for international performance to the city of Kolkata
Making participation inclusive and accessible to new audiences and people of all socio-economic backgrounds by running events on a non-profit basis
Encouraging and empowering young dancers in their pursuit of a professional career
Nurturing local and international talent through the residency project, internship training, workshops and opportunities of collaboration
Imparting educative and fun experiences for everyone to encounter dance through various mediums and from different perspectives
Building long term relationships across cultures to enable ambitious artistic exchanges
Enabling the international community to experience the history, culture and creative atmosphere of a city like Kolkata and other places in India
We look forward to your support in making this exciting second edition of the Festival a grand success. We hope you can join us in Kolkata for the event, but even if you can't, do stay connected with Dance Bridges. Sign up for our newsletter and follow us on Facebook, Twitter & Instagram. Email your queries to info@dancebridges.in. Thank you!
https://dancebridges.in/wp-content/uploads/2017/06/alfredo-version.jpg
573
1000
Dance Bridges
http://dancebridges.in/wp-content/uploads/2020/08/dblogo-black-Tagline-1030x189-4.png
Dance Bridges
2017-06-26 18:41:12
2017-11-09 19:55:50
Indiegogo Crowdfunding Campaign: Support our 2017 edition!